The stunning River Kwai Home Phutoey
Author : Bangkok Post
A beautiful resort located amidst the jungle in Kanchanaburi. A beautiful 'Boutique Log Cabin Home'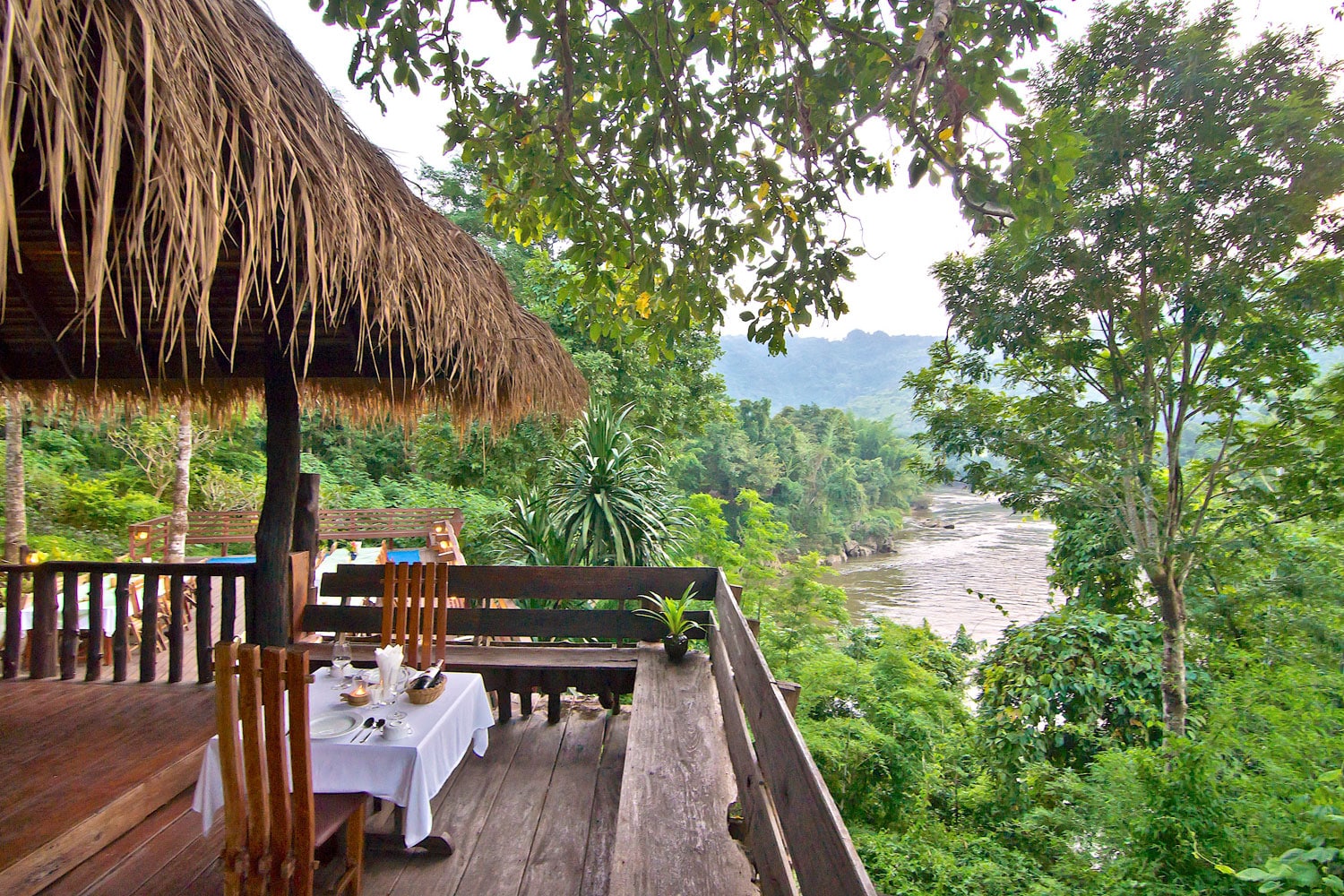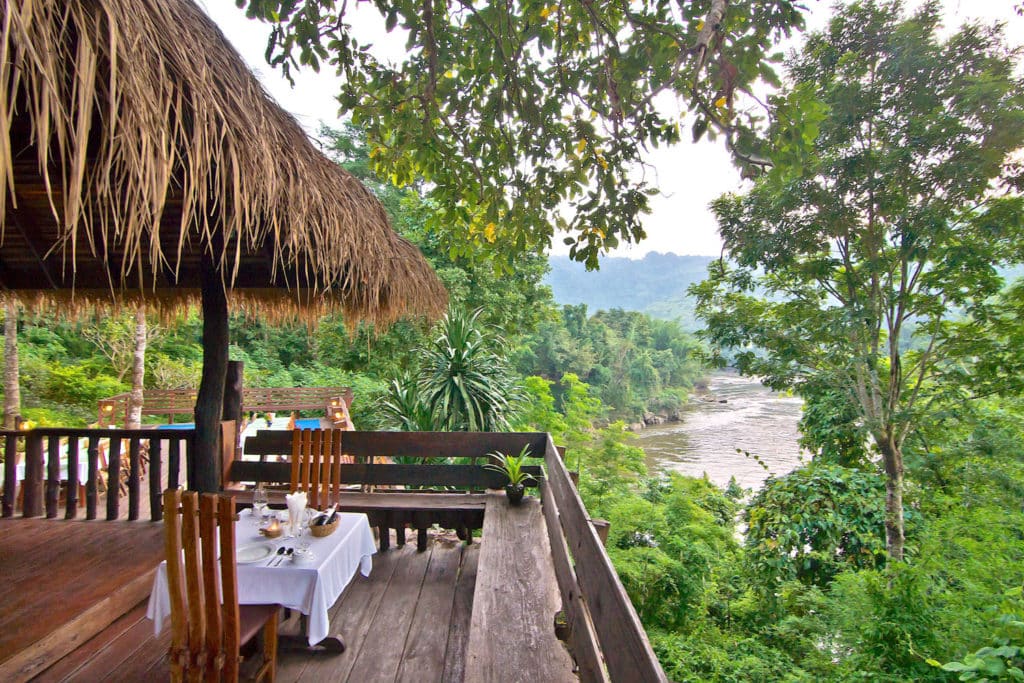 River Kwai in Kanchanaburi is a fast emerging popular nature tourist destination near Bangkok due to its famous historic River Kwai and fertile thick green jungle like nowhere else in Thailand. Home Phutoey River Kwai Resort discovered the gem which combining outstanding cultural beauty with fertile nature and settled on this best-you-can-find piece of land by the River Kwai.
Conserved traditional style of log home to modern facilities, Home Phutoey River Kwai Resort in Kanchanaburi utilizes the most fascinating 'Boutique Log Cabin Home" style to serve family, couple and corporate travellers around the world. Besides the enormous area by the River Kwai of this nature friendly resort makes the resort the finest destination for every kind of nature friendly activities in Kanchanaburi ; hard or soft adventure, birding, jungle trekking, water bicycle, kayaking, mountain biking, camping, natural mineral hot spring, war museum and many more.
Home Phutoey River Kwai Resort ensures the unforgettable and memorable stay for every traveller who loves to live with the nature but still enjoy the comfort of the modern age. Come and visit Home Phutoey River Kwai Resort now and come back again whenever you are available.
Home Phutoey River Kwai Resort offers separate and cozy lodging focused on comfort and design amidst the nature. The design is focused on a light and unobtrusive atmosphere, which gives of a warm and comfortable feeling. Furthermore, there are 3 different bookable rooms. The Riverview Premier Deluxe, the Deluxe Room and the Superior Room. All of them are amazing rooms which cater to all of your potential needs.
Home Phutoey River Kwai Resort offers plenty of services and facilities to cater to all your needs as a visitor. All the basic amenities are available at the premises, ranging from toiletries to car parking and free Wi-Fi. The resort also has a restaurant and bar which can provide delicious food to ensure you will not be hungry while staying at Home Phutoey. The restaurant offers plenty of different options ranging from Thai cuisine to an extensive Western menu. You can enjoy delicious food and a drink while truly enjoying a remarkable scenery with a view over the jungle and the historical River Kwai. 
Besides enjoying the food at the restaurant, relaxing is an important part of a holiday as well. Therefore we provide traditional Thai massage as well as a truly relaxing hot spring pool. Both these facilities are located on the resort and can be enjoyed while staying with us at the hotel. The hot spring pool is best enjoyed in the evening after a long and adventurous day.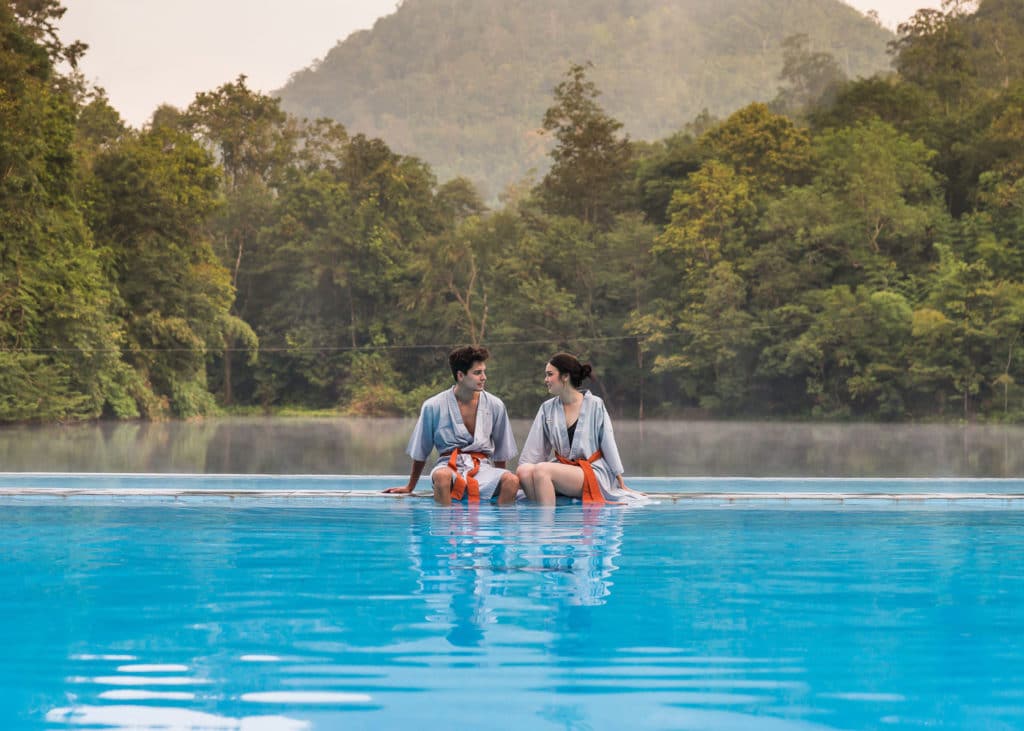 Furthermore, the hotel provides many more services such as laundry, transfer, housekeeping, security and help with potential tours or sightseeing. We provide all these services to ensure that you have a great stay at our resort Home Phutoey River Kwai.
Home Phutoey is a truly great resort with many activities surrounding the premises to ensure your stay will be filled with enjoyment. For the more active guests, there are activities such as canoeing, boat rides and the treetop adventure park. The historians between us can catch up on the fascinating history of the Death Railway and the ones looking for some relaxation can go for a jump in the hot spring and swimming pool or just enjoy the sun on one of the many sun beds. Or just do a bit of all of it and enjoy your stay.
Come and visit River Kwai Home Phutoey, a riverside resort in the beautiful and historical province Kanchanaburi.